This is really helpful for Uber and Lyft. 😊
This LED sign has a decent amount of options provided from the controller to easily have options to change the text that is displayed and it also gives the advantage of making it easier to type the letters 🔤 selected compared with the LED car signs that come with cheap remotes that only have 8 buttons 🔳 on them. 😊 😊 😊 I mainly really like how much grip the suction cups provide to help keep everything in place without constantly falling while driving 🚘. 😊 I'm pretty sure you can use this for your taxi 🚖 as well, but normally taxi's 🚖 have signs on them already for you to easily notice them so this might just be some extra to add just for appearances. 😊

WORKS with Iphone VERY WELL.
Used this do display BIDS at the recent Concours d"Elegance Retro Auto Pebble Beach, CA. It worked GREAT, once setup. Download the App from Apple, turn it on near your phone, and it will soon find the WIFI signal coming from the device to your phone (1 or 2 minutes - be patient). In SETTINGS on phone select that WIFI then open the app and go use either the QUICK, or the Program (I used Quick). Type in what you want and hit SEND. It will soon display. Suggest using the Large size (default) and at speed about 9. To slow and it's a bore, too small and the letters can't display well, too SLOW and you get a kind of Flashing. Get it just right, and you'll love it. Very reliable, and to my surprise, it came with the USB power block for to plug into the wall, and the adapter for the car. The software is perfectly adequate and fast ... they just need an American to help them word their instructions right. I used for 5 days all day long without a glitch, and changing the numbers as bids came in to display live at the event. Really ... the device is professional.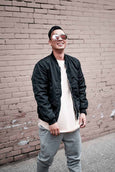 Fun hat, very easy to program
Pro's: • Good quality hat with programmable LED display that has red LED display • Rechargeable with included USB-Micro cord • A single charge lasted for about a week with occasional display use • The app to program the display is straight forward and easy to use and transmits through Bluetooth connectivity • I think it's cool to be able to program a statement for your hat at will and on the fly This looks like an ordinary baseball cap, until you turn it on by pressing the button on the little stub hidden inside the rim, which also features a microUSB port to charge the internal battery. The app is very easy to find, a QR code printed on a sticker on the visor will take you to a web page with links to the iOS App Store, Google Play store, or a direct download of the Android APK. The app finds and connects to the hat instantaneously. Once connected you can push any of the available designs to the hat, including the ones you designed yourself. You can also control the animation, for instance scroll long text messages (the "genius" on my picture is a little fuzzy because it's scrolling) A very fun toy with tons of great applications, party favor, family reunion trips... I love it!