Buy in Bulk, Get Favorable Price
Leadleds, Creates Brilliant Led Signs and Led Lights for Business Enhance and Home Improvement.
Welcome buy in bulk. To get the favorable price, send your comments below with the ➊weblink of the products, ➋order quantity and ➌destination postcode, our team will be following and contact you within 12-24 hours. For urgent order, you can add the WhatsApp or Skype, you also can make a video conferencing at Skype or Zoom.
Store Information
We'd love to hear from you - please use the form to send us your message or ideas. Or simply pop in for a cup of fresh tea and a cookie:
Email: leadleds@untsmart.com
Text/WhatsApp: 00861-8676-757868
Skype: leadleds
Opening Hours:
Monday to Saturday: 9am - 10pm
Sundays: 10am - 6pm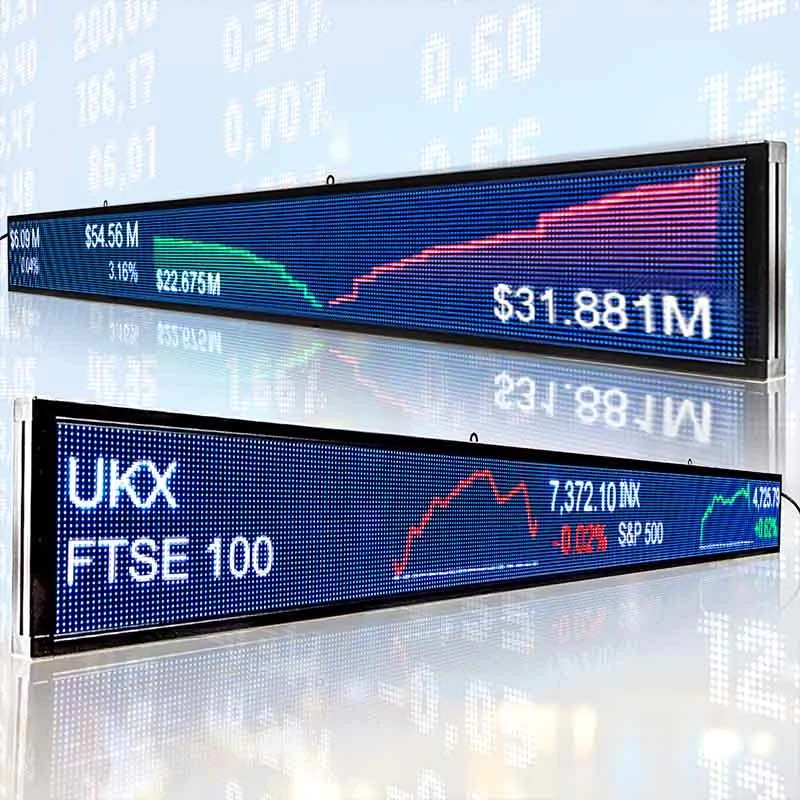 Leadleds Electronic Led Ticker Tape Display Board Digital Signage With SDK Docking Stock Market Finacial News
Shop Now