Leadleds 38" x 4" Remote Programmable Led Sign Scrolling Message Board for Your Business
"The Greatest Invention For Your Business, Your Ad Messages on the LED Sign, Seamless Promotion!"

--> Size H 4 x L 38 x D 1-in
--> Display Color: Red
--> Program with Remote Control
--> Input Power: AC 100V -240V
--> LED Lifespan: 100,000 hrs
--> Optional Program by PC Operating System

[Unique Features]
--> Multiple Fonts & Size & Images
--> Time & Date displayable
--> Store 99 Separate Files
--> LED Brightness Control
--> Low Energy Consumption
--> 25 methods of displaying your message (Cyclic, Scroll up, Scroll down, Open to Center, Open from Right, Open from left, etc)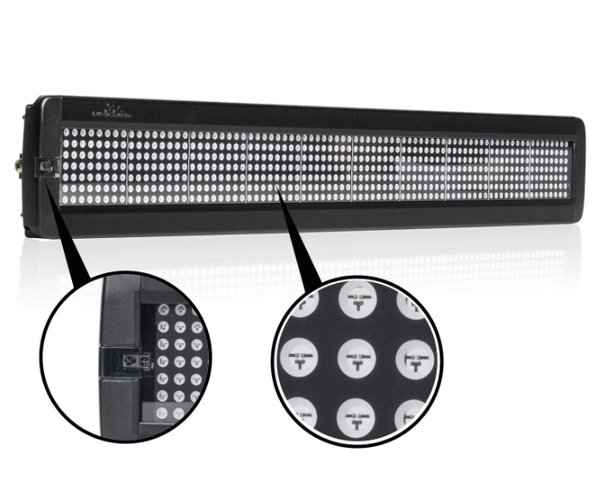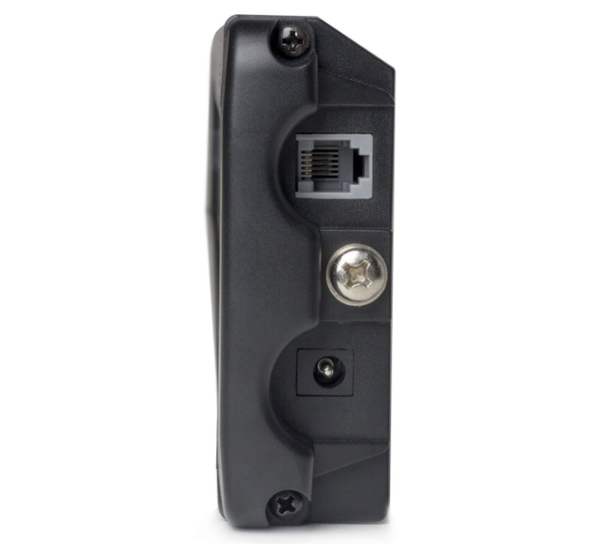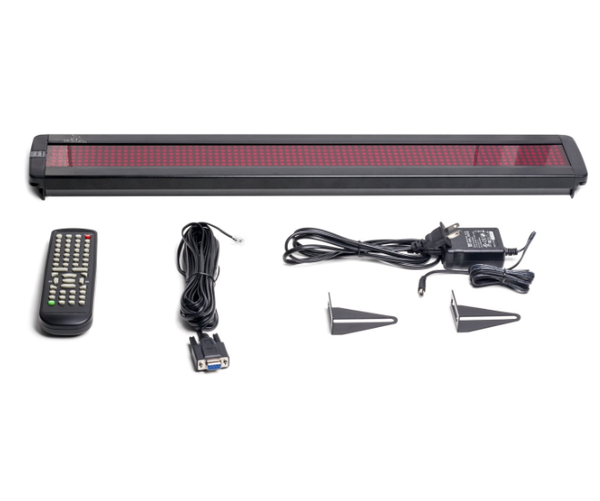 More LED signage info for this LED sign: 
Pixel: 7*120
Total Dimensions: H 4 x L 38 x D 1-in
Max lines: Scrolling 1 Line
Font Height: 55mm
Tube chip color: Red
Display functions: Animation or static signage output
Enclosure material: Tough plastic case with protective clear acrylic 
Brightness: 300 cd/m2
Operating temperatures: -10 degrees to 125 degrees Celsius
Humidity range: 0%-70% non condensing
Operation system: Infrared remote controller. Windows/ Visa/Linux/iMac

In the Box:
1x Led Sign
1x Remote Controller
1x RS232 wire(26ft.)
1x UL listed Power supply(AC/DC Power Adapter + Plug)
2x Metal Brackets
1x Instructions(Click here to download the manual) 
How can I get free shipping?
For small items such as some of led bulbs, led lights, we offer free shipping. If big items, free shipping is available if you order qualify quantity, please refer the checkout page.
When will my order be shipped?
Typically, within 1-3 business days can be shipped. Some customized items take a bit long within 5-7 business days can be shipped, for giant led screens, please refer to page notes.
Where will my order ship from?
Some items can be shipped from local warehouses in the United States and Europe, you can receive your orders quickly, some items will be shipped from the factory where in China. If the location has no stock, your order will be fulfilled by other warehouses automatically.
Do you ship internationally?
Yes, we do. Insert your full address at checkout and shipping rates will be applied to your order, the total amount includes product and shipping.
 
How long will it take for my order to arrive?
We offer post delivery, express, air or by sea.
By post delivery time is within 1 to 2 weeks, many times even less. For remote places, the shipping time will be longer, you can track the shipment on the courier official site.
For giant led billboards, the default delivery is by express service 3-10 days delivery, the exact delivery date according to tracking information of express company.
If you like by sea to transportation, you can communicate with us before you place the order.


What shipping carriers do you use?
For smaller parcels we use postal service or express delivery depends on which shipping way you choose. For larger packages will ship by express or by sea.

The cooperative transportation companies are:
USPS, La Poste, Bpost, Singapore Post, Russian Post, etc 
FedEx, DHL, UPS, TNT, SF express, etc
MSK, COSCO, EMC, APL, HMM, etc.
How can I track my order?
Once we fulfilled your order, you will receive an email notification with a tracking number. You will be able to track it immediately.
 *Some LED signs are custom-made items, if we communicate by email, we'll produce and ship the items according to your confirmation.