Leadleds Mini Led Sign Rechargeable USB Programmable Message Board Portable Led Text Sign
Desktop led display Board USB charging scrolling programmable rolling information Store Mini led sign Multifunction
Brand Name: leadleds
Usage: Portable LED Mini Display board, the base can be detached, it's for stand up or hangs
Put on the desk, showcase, information counter, the shelf in the store, in the car, Amazing Cosplayers led signs, etc.
LED Type: SMD
Waterproof IP level: IP54 (life level waterproof)
Rechargeable Battery built-in
Charging time: 2-3 hours, wide voltage: AC110-220 - v
Work time: 8-12 hours after a full charge.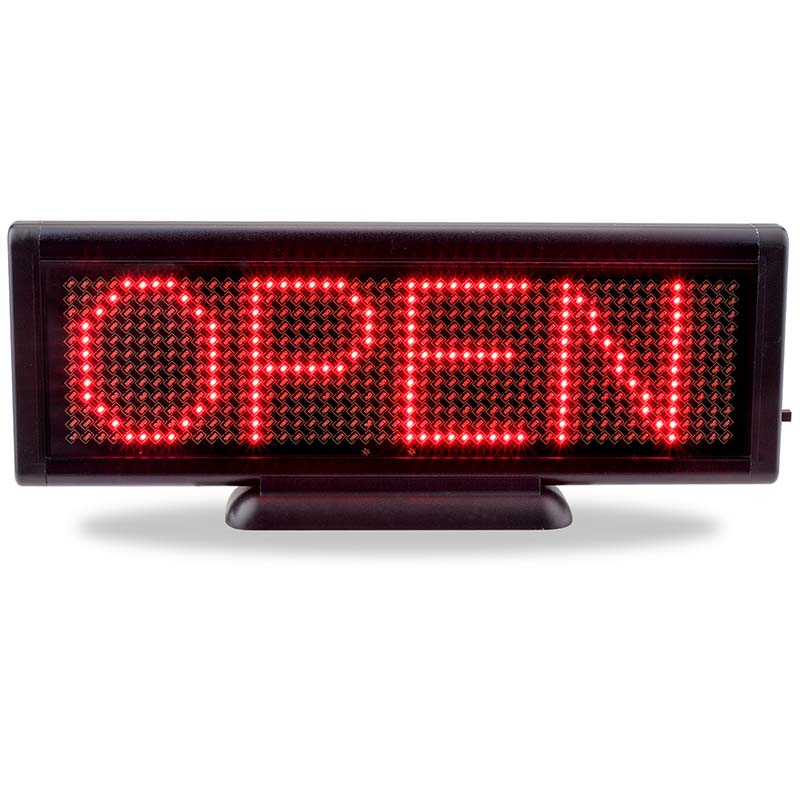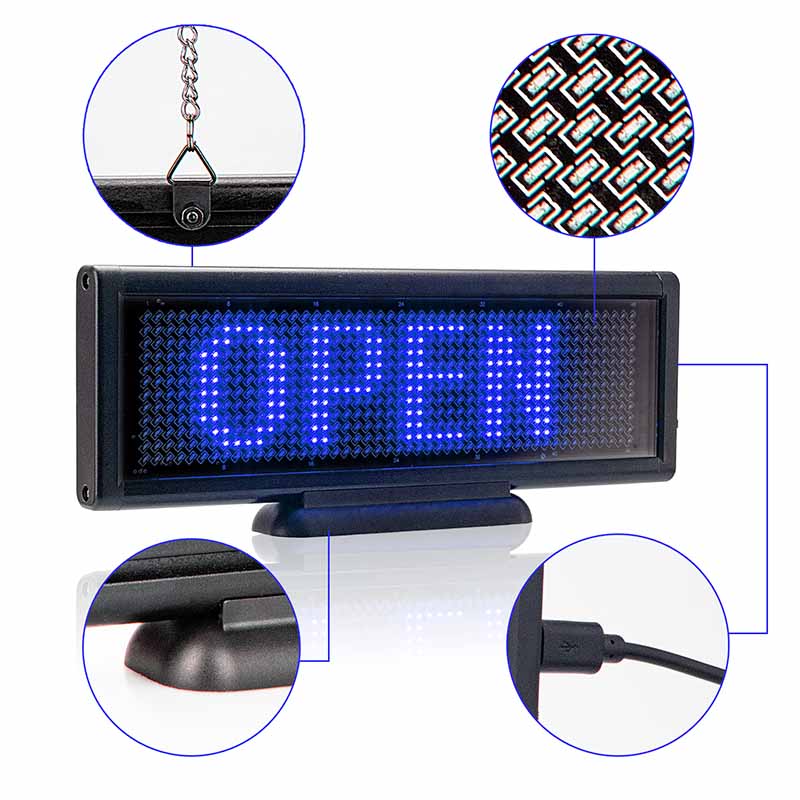 Feature & Function:
Input method: USB Cable from PC / notebook
Support Language:English / Chinese (Simple & Traditional) / Russian / Spanish / German / French / Korean / Thailand / etc..
--> 1-10 messages display, each of them displays 255 western characters, total of 2550 characters display the ability 
--> Display Message Selection: Either select to display any one single text message or ten text messages/images in sequential order by clicking the button on the side 
--> It can display time: 00:00:00 
--> Display Effect: Fix, Left, Right, Up, Down, Snow, Blink, Hold with circle 
--> Speed: 8 levels adjustable 
--> Brightness Control: 4 level(25%, 50%, 75%, 100%) 
--> Power requirement: rechargeable battery or Ac plug 
--> Support wide voltage DC9-30V or AC110V/220V (Can be used for car) 
--> O/S: Window XP, Vista, Window 7, compatibility Window 8/10.

Packing:
LED Board with black aluminum frame 1 pc
USB Cable (70 cm) 1 pc
USB Charger 1 pc
Program manual 1 pc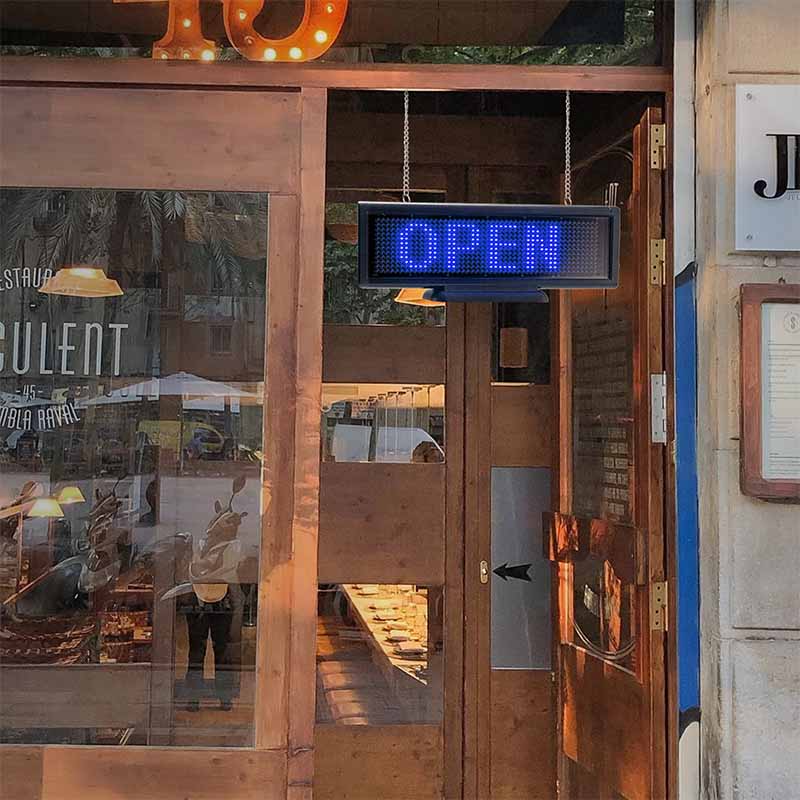 How can I get free shipping?
For small items such as some of led bulbs, led lights, we offer free shipping. If big items, free shipping is available if you order qualify quantity, please refer the checkout page.
When will my order be shipped?
Typically, within 1-3 business days can be shipped. Some customized items take a bit long within 5-7 business days can be shipped, for giant led screens, please refer to page notes.
Where will my order ship from?
Some items can be shipped from local warehouses in the United States and Europe, you can receive your orders quickly, some items will be shipped from the factory where in China. If the location has no stock, your order will be fulfilled by other warehouses automatically.
Do you ship internationally?
Yes, we do. Insert your full address at checkout and shipping rates will be applied to your order, the total amount includes product and shipping.
 
How long will it take for my order to arrive?
We offer post delivery, express, air or by sea.
By post delivery time is within 1 to 2 weeks, many times even less. For remote places, the shipping time will be longer, you can track the shipment on the courier official site.
For giant led billboards, the default delivery is by express service 3-10 days delivery, the exact delivery date according to tracking information of express company.
If you like by sea to transportation, you can communicate with us before you place the order.


What shipping carriers do you use?
For smaller parcels we use postal service or express delivery depends on which shipping way you choose. For larger packages will ship by express or by sea.

The cooperative transportation companies are:
USPS, La Poste, Bpost, Singapore Post, Russian Post, etc 
FedEx, DHL, UPS, TNT, SF express, etc
MSK, COSCO, EMC, APL, HMM, etc.
How can I track my order?
Once we fulfilled your order, you will receive an email notification with a tracking number. You will be able to track it immediately.
 *Some LED signs are custom-made items, if we communicate by email, we'll produce and ship the items according to your confirmation.