Custom Made Outdoor Led Screen For Advertising, W480 x H 240cm
Full Color Led Video Display for Business and information notice
By LAN/Wi-Fi/Cloud to manage your messages
Display ability video, picture, text, clock, animation, etc.
Working voltage DC5V, input voltage 100-120V
Made by cabinets
Display Area size: Width 480cm x Height 240 cm (≈Width 16-FT x Height 8-FT)
External enclosure dimensions: Width 480cm x Height 240 cm (≈Width 16-FT x Height 8-FT)
Resolution: 1080p
Pitch: 10mm
Led Matrix: 480 x 240, 3-in-1 full-color display
Viewing angle: Horizontal 140° Vertical 140°
Operating Temp: -22 ~ 122F
Humidity range: 0-90% non-condensing
Waterproof: Yes
The screen is readable in direct sunlight.

The benefits you can get when you place an order:
* Shipping by express to doorsteps delivery
* Shipment will come with some backup accessories
* We offer 1 year warranty period.

The giant outdoor LED screens are commonly used for displaying ads in public spaces such as shopping malls, airports, stadiums, and other high-traffic areas. Outdoor LED screens are popular because they provide a bright, high-contrast display that can be easily seen from a distance, making them an effective advertising tool.
Some of the advantages of using outdoor LED screens for ads include:
Attention-grabbing: LED screens are dynamic and eye-catching, making them an effective way to capture people's attention and get your message across.

High-impact: LED screens provide a high-resolution display with vivid colors, making your ad look more visually striking than traditional printed ads.

Versatile: LED screens can display a wide range of content, including static images, videos, and animations.

Cost-effective: it can be more cost-effective than traditional advertising, as you can change your ad content frequently and reach a larger audience.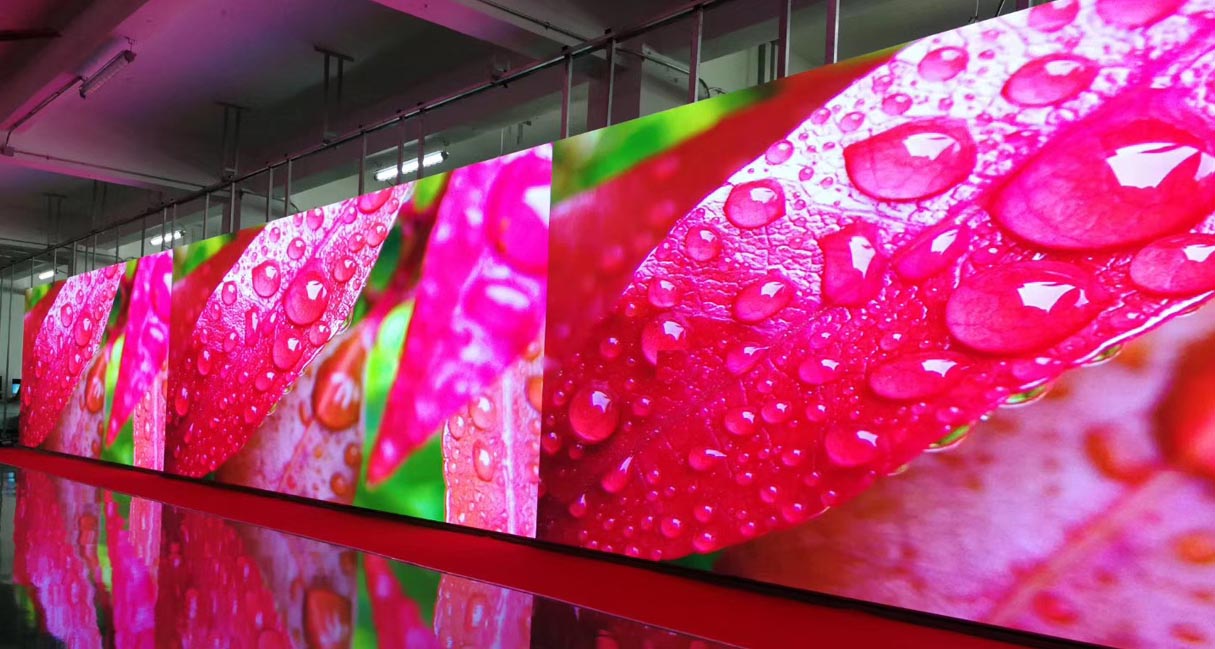 Specifications of the led video screen: 
1. Pixel

Pixel Pitch
10mm
 
Pixel Configuration

SMD3535  RGB 3in1

 
Environment
outdoor
 
Pixel Density
10000 dots/m2
 
Wavelength( nm)
Red: 625-630nm, Green: 525-530nm, Blue: 465-470nm
 
Luminous Intensity ( um)
Red: 300-500um, Green: 1300-1500um, Blue: 250-500nm
 
2.  Module
Module Resolution
32*16 dots
 
Module Pixels
512 dots
 
Module Size
320*160 mm
 
Unit Panel Size(W*H*D)
customized
 
3.  Screen parameters
Viewing Distance
10 - 100m
 
Color processing
Full Color
 
Brightness
≥6000 CD/m2
 
Brightness(Max./ Min.)
1.2:1
 
Colors
16777216 colors 
 
waterproof
IP65 
 
View Angle
Horizontal 140° Vertical 140°
 
LED Life Span
≥100000 hours
 
Working Temperature
 - 22ºF to + 122ºF
 
humidity-operating
10%~95%
 
Operating System 
WIN7/WIN8/WIN10, Android 4.3, and IOS 7.0 or above, web browser

[What you'll receive]:
Single-sided LED Display Screen size 480 x 240 cm
Power Cable
Communication wire
English Manual

Packing: Hard cardboard boxes + Wooden case
It's by FedEx-DHL- UPS the express shipping way delivery to you!

Estimated Delivery Time: 5-10 days (ships out within 18 business days)
According to your installation requirements, the structure of the cabinets may vary, we designed the led screen's structure for you easily mount it according to our communication.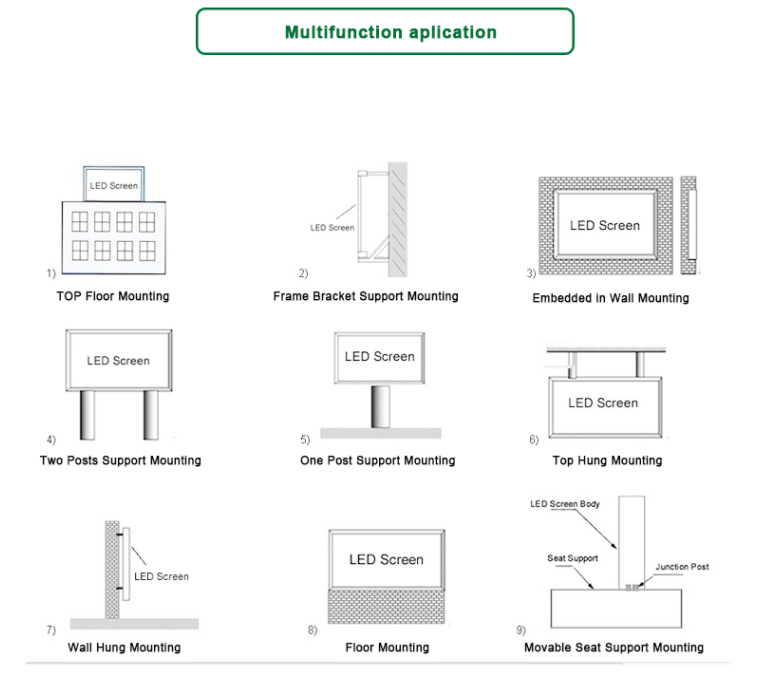 How can I get free shipping?
For small items such as some of led bulbs, led lights, we offer free shipping. If big items, free shipping is available if you order qualify quantity, please refer the checkout page.
When will my order be shipped?
Typically, within 1-3 business days can be shipped. Some customized items take a bit long within 5-7 business days can be shipped, for giant led screens, please refer to page notes.
Where will my order ship from?
Some items can be shipped from local warehouses in the United States and Europe, you can receive your orders quickly, some items will be shipped from the factory where in China. If the location has no stock, your order will be fulfilled by other warehouses automatically.
Do you ship internationally?
Yes, we do. Insert your full address at checkout and shipping rates will be applied to your order, the total amount includes product and shipping.
 
How long will it take for my order to arrive?
We offer post delivery, express, air or by sea.
By post delivery time is within 1 to 2 weeks, many times even less. For remote places, the shipping time will be longer, you can track the shipment on the courier official site.
For giant led billboards, the default delivery is by express service 3-10 days delivery, the exact delivery date according to tracking information of express company.
If you like by sea to transportation, you can communicate with us before you place the order.


What shipping carriers do you use?
For smaller parcels we use postal service or express delivery depends on which shipping way you choose. For larger packages will ship by express or by sea.

The cooperative transportation companies are:
USPS, La Poste, Bpost, Singapore Post, Russian Post, etc 
FedEx, DHL, UPS, TNT, SF express, etc
MSK, COSCO, EMC, APL, HMM, etc.
How can I track my order?
Once we fulfilled your order, you will receive an email notification with a tracking number. You will be able to track it immediately.
 *Some LED signs are custom-made items, if we communicate by email, we'll produce and ship the items according to your confirmation.