UNTCENT 60cm Circular Turntable Hold up to 170 lbs Remote Control, Free Shipping
Order today, and stand out your merchandise or brands immediately!
The best rotating display stands for your big items, 360-degree rotation, which highly stands out your products and brands. And also, it's an ideal stand for photography.

Made by MDF
Diameter: 60cm, 23.6 inches
Loading weight up to 170 LBS
Color: white, or black
Net Weight: 11.5kgs
Direction: The direction could be controlled by remote control.
Speed: 30~60 sec/rev

it can be used for 3D scanning, product display, video shooting, product photography, 360-degree photography, Cosmetics display, arts and crafts display, and antique display.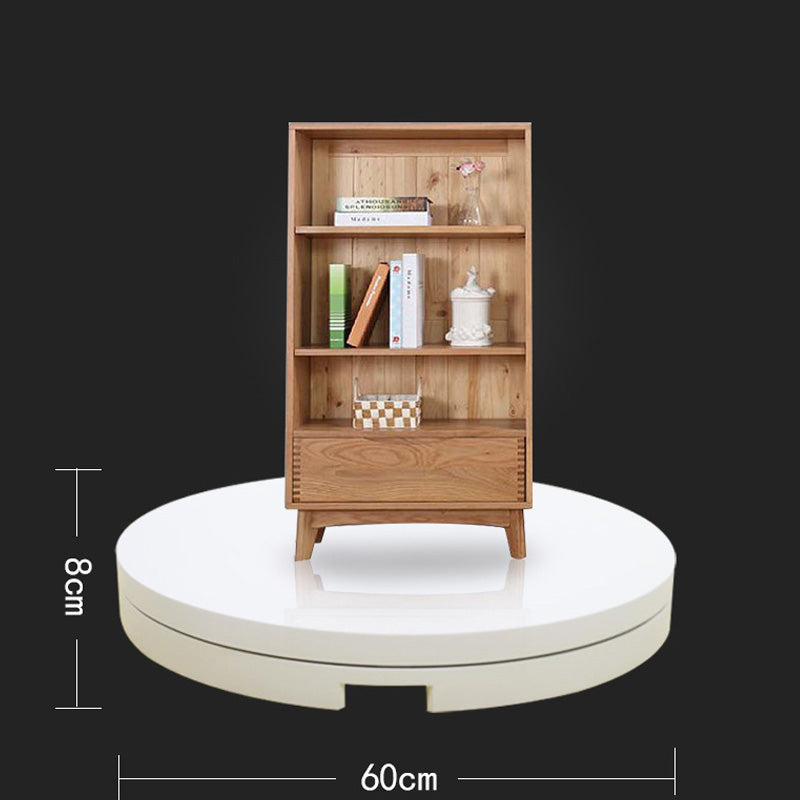 How can I get free shipping?
For small items such as some of led bulbs, led lights, we offer free shipping. If big items, free shipping is available if you order qualify quantity, please refer the checkout page.
When will my order be shipped?
Typically, within 1-3 business days can be shipped. Some customized items take a bit long within 5-7 business days can be shipped, for giant led screens, please refer to page notes.
Where will my order ship from?
Some items can be shipped from local warehouses in the United States and Europe, you can receive your orders quickly, some items will be shipped from the factory where in China. If the location has no stock, your order will be fulfilled by other warehouses automatically.
Do you ship internationally?
Yes, we do. Insert your full address at checkout and shipping rates will be applied to your order, the total amount includes product and shipping.
 
How long will it take for my order to arrive?
We offer post delivery, express, air or by sea.
By post delivery time is within 1 to 2 weeks, many times even less. For remote places, the shipping time will be longer, you can track the shipment on the courier official site.
For giant led billboards, the default delivery is by express service 3-10 days delivery, the exact delivery date according to tracking information of express company.
If you like by sea to transportation, you can communicate with us before you place the order.


What shipping carriers do you use?
For smaller parcels we use postal service or express delivery depends on which shipping way you choose. For larger packages will ship by express or by sea.

The cooperative transportation companies are:
USPS, La Poste, Bpost, Singapore Post, Russian Post, etc 
FedEx, DHL, UPS, TNT, SF express, etc
MSK, COSCO, EMC, APL, HMM, etc.
How can I track my order?
Once we fulfilled your order, you will receive an email notification with a tracking number. You will be able to track it immediately.
 *Some LED signs are custom-made items, if we communicate by email, we'll produce and ship the items according to your confirmation.